Miller Transit Limited's headquarters is located at 8050 Woodbine Avenue in Markham, Ontario.
Miller Transit's drivers are among the best-trained operators in Canada. The new hires initially receive over 320 hours of instruction, on top of the rigorous training they need to obtain a bus license. In addition to this initial training, Miller also requires its drivers to attend a minimum of 16 hours of ongoing training and professional development programs each year.
Providing modern, efficient transit services throughout York Region
Miller Transit provides modern, efficient transit services to more than 600,000 residents in the communities of Markham, Richmond Hill and Stouffville.
Outstanding track record in providing safety, quality & value
With over 30 years of proven operating experience, Miller Transit Limited has established an outstanding track record for providing safety, quality and value.
Positive Feedback from Customers
Miller Transit receives frequent positive feedback from its customers. Throughout  the years we led the pack by receiving recognition from York Region for the most received passenger compliments amongst other York Region contractors at the Customer Service Appreciation Program (CSAP) Awards.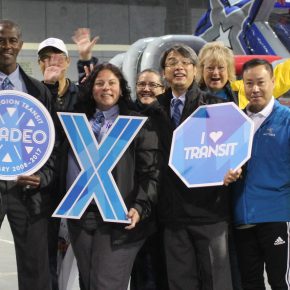 Join Miller Transit
At Miller Transit our people are very important to us. We are committed to the development of our employees and want to make sure we remain an employer of choice through recognition, leadership development, career enhancement and continuous improvement to make Miller a great place to work.
Learn More about Careers
With more than three decades of transit experience, Miller Transit Limited has learned that comprehensive employee training programs not only improve the transit system's overall performance but also makes an invaluable contribution to employee competence and morale.
Our dedicated training professionals have developed extensive programs to complement the other programs we use that are available through the Canadian Urban Transit Association (CUTA), such as the Ambassador Training Program.  Frequent exposure to such training and development courses enhances the professionalism of the system's operators and mechanics, and this in turn leads to greater confidence and satisfaction with the general public throughout the system.