LEO ANTHONY McARTHUR passed away peacefully at his home surrounded by family January 11, 2016 after a difficult illness against which he fought tenaciously and courageously. Survived by his wife Helen, of 56 years, son Blair (Brenda), daughter Shawneen, grandchildren Dylan, Rachael, Connor and Kylan and sister Louise. Predeceased by his daughter Julie and his siblings William, Johnny, Ed, Joseph, Bernice and Theresa.
Leo's story is not widely known outside the road building industry as he was a very private man and because he and his partner, the late John Carrick, did not believe in public ownership.  Leo was a giant in the industry and he was among the first rank of the Canadian entrepreneurs of his generation.
His beginnings were modest. The youngest of eight children of Archibald and Mary McArthur of Owen Sound, Leo at nine years old lost his father to a work accident. With the strong support of his mother, his siblings and the church, he was educated at St. Michael's College in Toronto and the University of Windsor. He began his career as a management trainee with Imperial Oil, where he met his future partner, John Carrick. Like all entrepreneurs, he and John were soon convinced they could do it better and in 1970 left promising careers at Imperial to bet what little they had and all they could borrow on their new business, McAsphalt Industries.
McAsphalt began on a shoestring as a supplier of asphalt cement to the road building industry in competition with Imperial and other major oil companies. In 1976 Leo and John purchased Miller Paving Limited. Leo took on management of Miller and with it a business new to both himself and his partner.
Over the next forty years, Leo vastly increased Miller's size and reach. Miller and McAsphalt operate across Canada and out of Atlanta, Georgia in the Southeastern United States. Leo's career was characterized by hard work, rock solid integrity and above all a passionate commitment to all of Miller's employees. Nothing was more important to Leo than family and his employees were indeed an integral part of the McArthur family. Community was a cardinal Leo McArthur value; he believed in sharing his success with the communities in which he carried on business. Among countless initiatives he supported, Leo would probably point first to the Julie McArthur Regional Recreation Centre in Owen Sound, a gift in memory of his daughter. Leo was equally proud of his long support of the York Regional Police. His many contributions include his roles as a founder and then as a consistent force behind the annual Police Appreciation Dinner and as a major sponsor of the YRP Community Safety Village. He especially enjoyed attending Village events involving the programs for school children.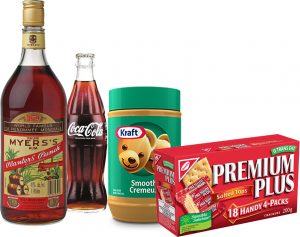 Leo was deeply involved in the affairs of his industry and served as the President of the Ontario Road Builders' Association and as a longtime board member of the Canadian Construction Association, along with numerous other Board appointments.
"Leo and John Carrick will be preparing for a tour of the celestial highway system. Their transportation will be a 1975 CJ5 Jeep Renegade, Levi Blue Jeans Special Edition. They will be fueled by crackers, peanut butter, Myers Dark Rum, Coke and White Owl cigars. Improvements to that highway system will be forthcoming".